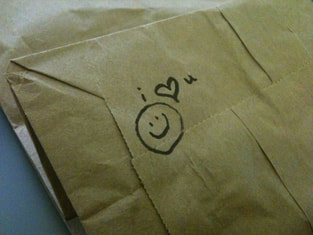 1. 10 Easy Lunches that Don't Need to Be Refrigerated
https://www.thekitchn.com/non-refrigerated-lunch-ideas-260361
2. Locker-Friendly Foods for Your Kid's (or Your) Lunchbox
https://www.foodnetwork.com/recipes/packages/recipes-for-kids/back-to-school/lockerfriendly-foods-for-your-kids–or-your–lunchbox
3. 63 Work Lunches you Don't Have to Refrigerate
https://www.epicurious.com/recipes-menus/lunches-you-dont-need-to-refrigerate-gallery
4. Back to School Non-Refrigerated Lunch ideas for kids
https://www.foodtown.com/articles/non-refrigerated-lunch-ideas
5. Disposable Field-Trip Lunch
https://www.momables.com/disposable-field-trip-lunch/
​
6. Lunches You Don't Have to Refrigerate
https://www.columbusparent.com/article/20110223/NEWS/302239300
7. Ideas for Non-Perishable Healthy Packed Lunch
https://www.livestrong.com/article/544122-ideas-for-non-perishable-healthy-packed-lunch/
8. Ideas for Nonperishable Healthy Packed Lunch
https://healthyeating.sfgate.com/ideas-nonperishable-healthy-packed-lunch-5015.html
9. 18 Meal Prep Recipes for When You Have No Microwave or Fridge at Work
https://workweeklunch.com/no-fridge-or-microwave/
10. Over 30 Summer Camp Lunchbox Ideas
https://www.familyfreshmeals.com/2016/07/over-30-summer-camp-lunchbox-ideas.html
11. Keeping "bag" lunches Safe
https://www.fsis.usda.gov/wps/portal/fsis/topics/food-safety-education/get-answers/foodsafety-fact-sheets/safe-food-handling/keeping-bag-lunches-safe/ct_index
12. The Perfect Field Trip Lunch
http://realhonestmom.com/the-perfect-field-trip-lunch/
​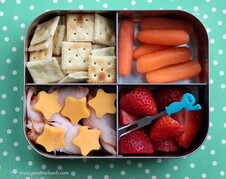 A word about bacteria:
• bacteria grows most rapidly between the temperatures of 40-140 degrees Fahrenheit.
• Potentially hazardous foods (high in protein and moisture content) should not be left out for more than 2 hours.
• It is better to pack a cold lunch as bacteria grows more slowly at colder temperatures.
• Yogurt is safe at room temperature for several hours because of the helpful living bacteria cultures that exist in yogurt.
• Hard cheeses are safe to eat at room temperature (cheddar, asiago, parmesan, colby, provolone, gruyere and swiss)
Ways to keep lunch cold AND completely disposable:
• freeze yogurt and let thaw during AM
• freeze grapes, raisins, cherries,
​• freeze small bottle of water/juice box that can be disposed of after consumption
• A chicken sandwich can be put in the freezer (with the condiments and lettuce/tomato to be added later stored in the fridge)…or freeze chicken nuggets or other meat which will be thawed in time for lunch
Lunch Ideas

Fresh/whole fruits/veggies:
sugar snap peas
green beans
broccoli
cauliflower
olives
carrots
cherry/grape tomatoes
celery
peppers
cucumbers
blueberries
strawberries
oranges
bananas
apples
apricots
pears
Cut-fruit
Dried fruit & freeze-dried fruit (like dried mango, strawberries, apples, bananas, pineapple, apricots, raisins, Craisins)
Applesauce
Dried meat (pepperoni, salami, jerky)
Canned foods: fruits, veggies, tuna, chicken
Cheese (put in sack frozen and let thaw during AM)
Grains: Crackers (triscuits, wheat thins, pita chips, sweet potato chips, rice cakes, graham crackers, granola bar); bread (sliced, french bread, roll); tortilla; pretzels; cereals (non sugar)
Dips/spreads: sunbutter, ranch dressing, hummus, guacamole
Noodles/pasta/grains: sesame, spaghetti, macaroni, quinoa, soba, rice
Protein: cold beans/chickpeas, Tofu, Hard-boiled eggs, protein bar
More ideas:
Onigiri Rice Balls with Salmon & Marinated white beans
Sunbutter & banana pinwheels
Lentil salad
Ham & cheddar muffin (store in freezer at home and put in sack to thaw to room temp by lunch)
Scrambled Chickpea Pita sandwich
Leftover cold pizza
Mini broccoli or ham quiche