Welcome Prospective Parents
Thank you for taking the time to learn more about Village Montessori School. Each day at our school is an exciting new opportunity to enrich the minds of our students, and we hope your child will join us.
Village Montessori School welcomes students regardless of race, gender, national and ethnic origin, and is non discriminatory in all our policies. We accept children between the ages of 18 months and 15 years old. VMS offers toddler, primary, elementary, and adolescent level Montessori programs. While it is presumed that all children will advance from one program to the next, entrance into each new program requires either an evaluation for readiness or a recommendation from the student's teacher.
​
Primary class candidates apply for an educational program wherein the final year is the child's kindergarten year. All applicants are expected to complete the Montessori primary program, as this is a crucial part of the child's culmination of learning in this curriculum. A multi-age classroom community thrives when older children share their wisdom with younger students. The mentorship aspect of the environment provides the older child opportunities for growth, both intellectually and socially, not present in a single-aged setting. Please note: Acceptance of siblings of children whose parents elect to not complete the program is at the discretion of the administration.
Please contact us regarding availability for your child, and to schedule your personal tour of our school. We will be happy to answer your questions and provide additional information about our educational programs.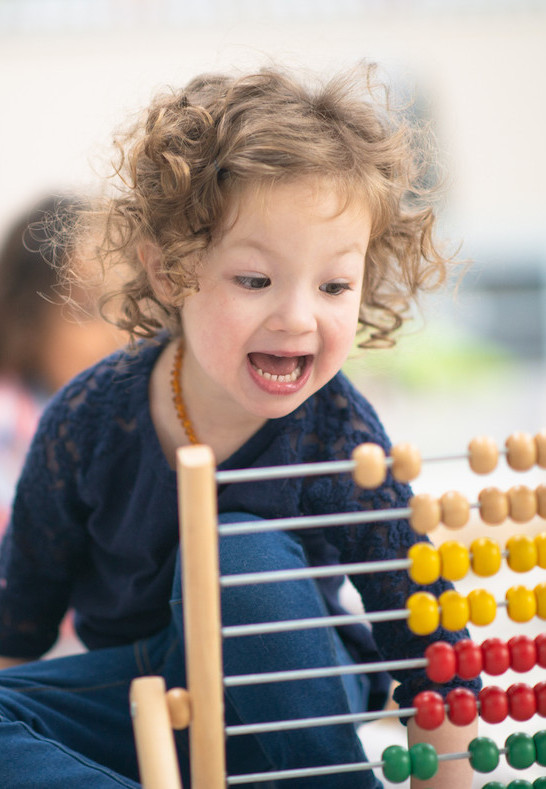 Admissions Process
We know it's not easy to select the right school for your child. Our admission process makes it easier!
Care must be taken to ensure that our Montessori school is the right fit for your child's scholastic career.
The first step in the Montessori admissions process is to observe one of our classes.
​Before considering enrollment in our school we encourage you to make an appointment to observe a classroom and tour our campus. This is an important first step in finding the right Montessori school for your child. During this first meeting we will also have an opportunity to go over the details of the programs and curriculum we offer as well as to answer any questions you may have for our staff.
1. Visit us at a scheduled tour of our school. following the tour, observe one of our classrooms to see how our Montessori instructors interact with our students. You'll notice how well the children interact and self-direct their activities, sharing with others and learning at their own pace.
2. Submit your application. Once you decide to enroll your child, you'll complete an application and submit your $50 non-refundable application fee.
3. Complete admissions questionnaire for desired age group.
4. If applicable, request records from current school and return the teacher questionnaire.
5. When the above information is received, we will call you to arrange a teacher interview with your child. This interview might not be with your child's teacher depending upon the level.
6. The Director of Operations will contact you when the admission process is complete.
7. Upon acceptance a contract for the school year will be offered.
Have A Question?
We tried to think of everything, but if you have a question please let us know! We aim to respond to all inquiries quickly, with our office being open Monday to Friday, 7:30 am-6:00 pm.