Academic programming
Village Montessori School offers a welcoming, stimulating environment that cultivates your child's independence, self-esteem and social & academic potential, with an individualized curriculum that will lay the foundation for a lifelong love of learning.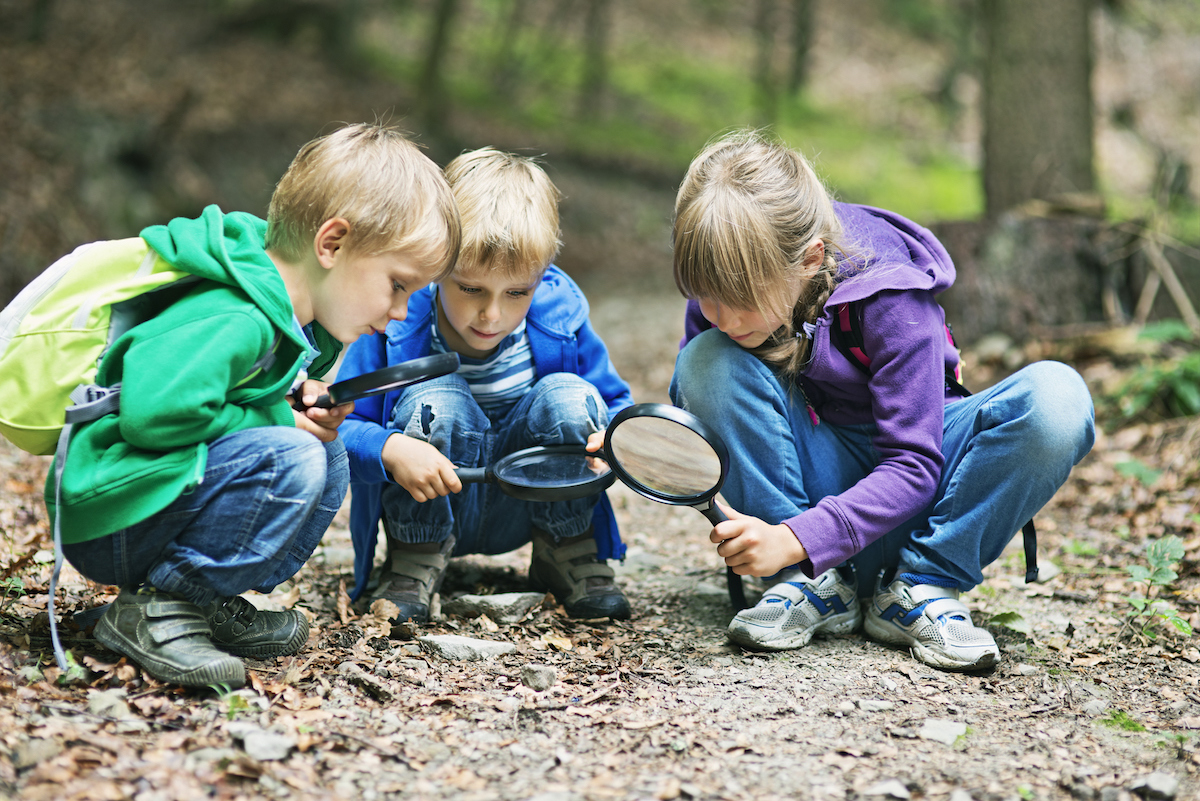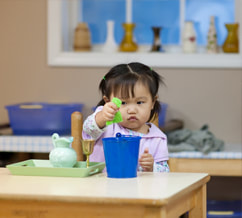 Toddler Program (Ages 18 to 36 months)
The Village Montessori School Toddler community is a unique environment, which facilitates appropriate development for this special age. Development is optimal in an environment of understanding, respect and support for the developmental tasks of the child.
​​The teachers' knowledge of children's needs and tendencies is crucial in preparing and implementing the toddler program. The first step is aiding the child in separation and the development of trust, as well as in becoming comfortable in a new environment.
Your toddler will develop by leaps and bounds in our understanding, respectful, and supportive environment.
Our Toddler Program centers on understanding and respect.
Our mission is that this accomplishment is the starting point for the child's secure exploration of the child's new environment. The teacher remains an important catalyst for further social development by modeling and encouraging good manners, language and respect for others.
The language curriculum consists of listening to stories and songs, singing, vocabulary enrichment and conversations. Learning words to express needs, desires and feelings is emphasized. These foundational lessons will help carry your child through primary, elementary, and middle school programs.
The AMI Montessori toddler classroom offers many opportunities for large motor development. The materials in the classroom provide a variety of experiences for small motor development, eye-hand coordination, simple sorting and classifying, as well as sequencing and sensorial discrimination of shapes, sizes and colors.
For those in need of extended hours, Lunch and All Day programs are available. Children in the All Day program will nap after lunch, they are in a peaceful environment with their teachers.
Children entering the Montessori Toddler Community can choose between the program schedules shown below:
4 day programs Monday – Thursday
Morning (8:35-11:30)
Morning + lunch (8:35-12:30)
All day (8:35-2:45)
Full day (8:35-5:30)
5 day morning program Monday- Friday
Morning (8:35-11:30)
Morning + lunch (8:35-12:30)
All day (8:35-2:45)
Full day (8:35-5:30)
The beginning practical life exercises of simple self-help skills lead to independence and the development of competence, facilitating an "I can!" attitude.
The toddler class daily schedule includes group time, independent work, outdoor play (weather permitting) and songs and stories. We also offer a summer program for toddlers with extra-curricular activities. Several parent resources are available to help make any decisions.
Primary Program (Ages 3 – 6+ years)
​Village Montessori School offers three different community programs for children ready to begin the Primary curriculum. The importance of completing this 3-4 year cycle is crucial, as each year builds into the next.
Our mission is to have your child ready for lower elementary Montessori or traditional first grade. We also maintain a great summer program and several extracurricular activities for your child to participate in.
​Half Day Primary Community
This program provides an introduction to the Montessori learning environment and a preparation for the full day program.
Children ages 2 ½ to four years old are integrated into the larger community in order to gain knowledge and skills from the older children in the class. Primary Montessori communities promote skills of independence, concentration, social skills, and academic readiness necessary to succeed at the next level.
Full Day Primary Community
​
Once a student demonstrates the academic and social readiness necessary, they may be invited by their teacher to extend their learning until 3 pm. This more intimate environment allows the student to dive deeper into the academic areas of the curriculum. The final year of this program parallels the traditional Kindergarten year, thus readying the child for Montessori lower elementary, elementary, or traditional first grade.
All Day Primary Community
​
For those in need of extended hours of care, VMS offers an all-day option. This community allows the child the opportunity to be in a familiar and comfortable environment with activities designed to enrich their Montessori experience. Areas of further exploration include art, music, movement, nature activities, and cooking.
Ages 2 1/2 Years – 6 Years Schedule
​
M-F Half Day Program (8:30-12:00)
M-F Half Day + Lunch (8:30-1:00)
M-F Full Day (8:30-3:00)
M-F All Day (8:00-5:00)
M-F All Day + before school (7:30-5:00)
M-F All Day + before & after school (7:30-6:00)
M-F All Day + after school (8:00-6:00)
​NOTE: Younger primary students who require hours exceeding the daily 8:30 a.m. – 12:00 p.m. (noon) may apply for the All Day Primary class with the Extended Hours option as well.
Primary Class Curriculum
Although entrance into the primary class is based on readiness, most children usually are ready between 2 ½ and 3 years of age. Therefore, children spend 3 to 4 years in the primary class, including the kindergarten year.
The first year of AMI Montessori primary is an introduction to the new environment and social acclimation. A secure foundation of self-discipline, independent functioning, and self-confidence is formed. The second year is a consolidation of skills and knowledge and a growth in competence and self-assurance.
The last years are ones of unfolding and mastery. This is the time you see the traditional types of learning, such as reading, writing, and math computations come to fruition.
These skills are actually a by-product of the more important foundational characteristics, such as independence, self-motivation, and concentration that the child has internalized and will possess throughout his lifetime.
Hands on learning is a hallmark of the Montessori classroom.
The Primary curriculum consists of six distinct areas:
Practical Life
Activities concerning care of oneself, the environment, and others are cultivated. These exercises lay the groundwork for independence, help develop concentration, and further refine their coordination. Many of these tasks, like sweeping or buttoning, can be seen performed by adults during the child's daily routine. Purposeful activities, with tools of the right size for small hands, allows the child to satisfactorily repeat a task until mastered.
Sensorial
​
Making sense of all impressions received through the five senses is the goal of this area. Exercises are designed to begin putting order in the world around them through sorting, categorization, naming, and then application of concepts. Abstract mathematical qualities are introduced through the use of concrete materials.
Language
Learning in this area begins from the moment the child enters the class and does not end until they graduate at age 6 years old. Activities are first designed to expand a child's receptive and expressive language, as well as, to further their exposure to a variety of linguistic opportunities.
​The experience of watching older children engaged in writing and reading activities intrigues the younger child and entices them to join in these lessons, too. This makes learning to read and write a natural process of acquisition. Grammar, spelling, and sentence analysis work further develops the older child's understanding of the written word.
Math
The foundation for math actually begins in the Practical Life and Sensorial areas. To this base of knowledge is added counting, number relationships, the four operations, fractions, geometry, and even algebraic concepts. Through manipulative materials, the child experiences concepts in concrete form, which prepares them for later abstract reasoning and problem –solving.
Cultural Studies
Geography, sciences, art, and music are all integrated seamlessly throughout the curriculum. As the child's understanding of the world begins to turn outward, activities are designed to help connect them with our global community. Lessons about the natural world allow children to embrace the role of caretaker. Additionally, art and music activities give the child an opportunity to see, hear, and create beauty for himself. These experiences are greatly enhanced by our community sharing a variety of diverse cultures and interests with their classmates.
Grace and Courtesy
These lessons are designed to help the child feel comfortable with others and refine their social graces. Manners and social skills are taught as any other lesson would be presented. Daily exposure to these activities promotes social and emotional intelligence in even the youngest child.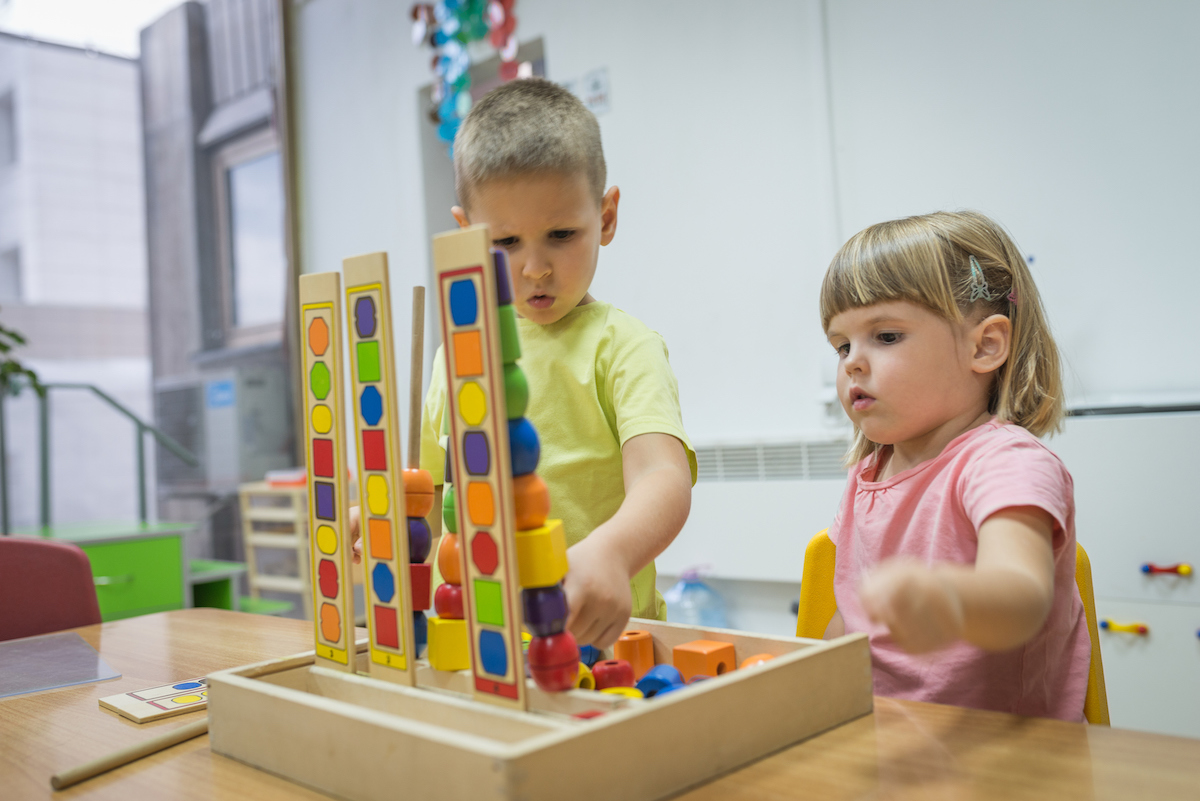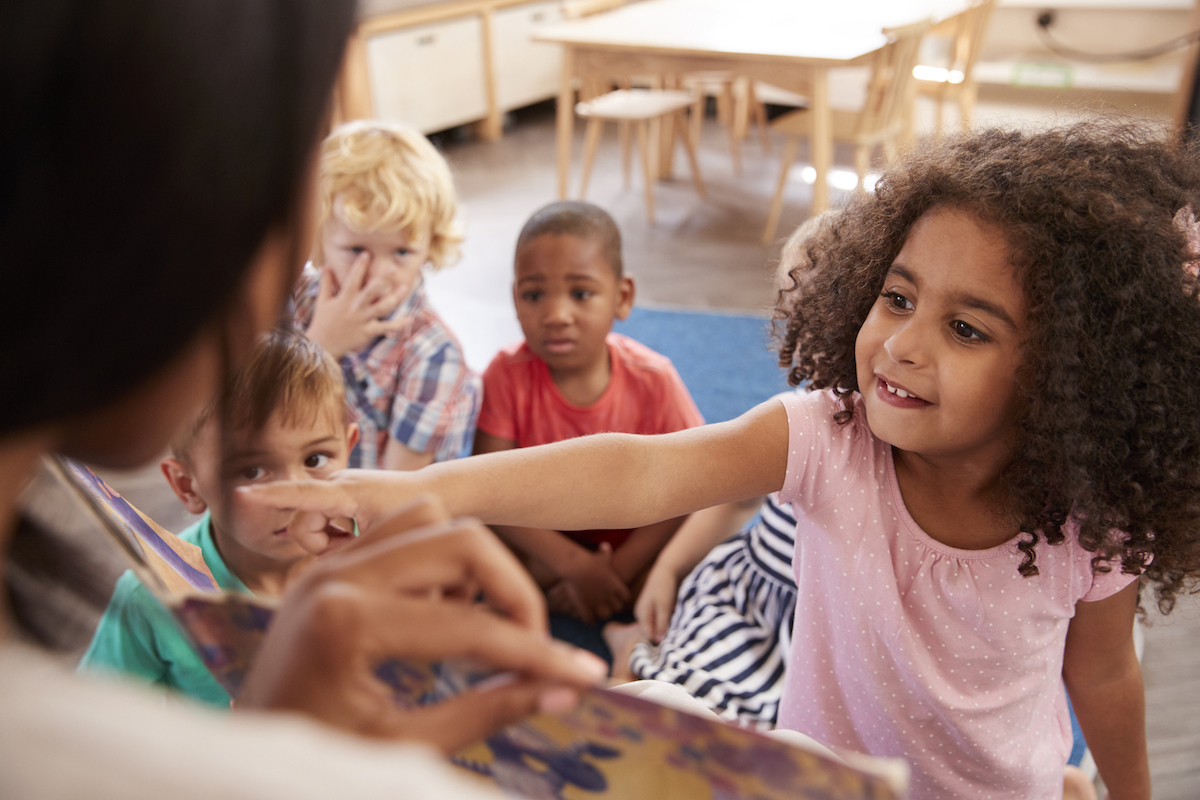 Elementary Program (Ages 6-12+ years)
Our Montessori Elementary program develops problem solving skills through imagination and exploration.
The Village Montessori School Elementary program is uniquely designed to meet the developmental needs of the child from 6-12 years of age. This is a time of great social and intellectual growth. In the toddler or primary years, the focus of the child is on 'what'. The Elementary child's focus changes from 'what' to 'why'. Elementary children explore the universe through their emerging power of imagination. Given the proper environment, they will develop enlightened scholarship and responsible leadership.
Elementary Curriculum
Our prepared AMI Montessori environments emphasize an integrated, interdisciplinary approach. Children are encouraged to explore as individuals and within small groups through stories, beautiful, detailed charts, and hands-on materials.
Children work within long, uninterrupted work cycles, freeing themselves to explore areas of personal interest. They participate in individual and small group lessons, enabling each child to learn at his or her own pace.
Multi-age grouping facilitates continuity within the community from year to year, as children remain in each classroom for three years. Additionally, younger children look to their older peers as mentors, while the older children have many leadership opportunities as part of their school mission.
​Exploration
​
Montessori Elementary classrooms harness the child's urge to know and learn about our world through exposure to the entirety of human knowledge, including the history of ancient civilizations, the mechanics of language, biological classification, the details of physical and political geography, and the methods of mathematics from basic operations through cube roots and algebra. In every case, children are given key lessons, allowing for open-ended exploration in areas of specific interest to the child.
Ours is a Montessori Elementary community that supports and appreciates each child's abilities and contributions. Small group projects and reports are enhanced by self-initiated and planned trips to museums or visits to various professionals in different fields.
Self-Discipline
​
Children are encouraged to share what they have learned with the whole community and thus create a rich culture of discovery in which everyone is constantly exposed to a wide variety of information. It is our vision that the acquisition of knowledge is its own reward. This is why our students tend to be self-disciplined and intrinsically motivated in their work.
Responsibility
Responsibility is fostered as students maintain work journals and meet regularly with the teacher to review work and discuss possible approaches to further study. Through careful observation, the teacher is able to introduce each new lesson at the ideal time and to supplement and reinforce the child's learning to ensure mastery of core concepts and skills.
Montessori Elementary students learn how to negotiate the inner world of ideas while balancing the social interests of their community. They develop real world skills of negotiation, compromise, and a solid work ethic driven by an inner sense of self-awareness and purpose.
Elementary Program Hours
The Extended Day Elementary Program accommodates families who need extended hours.
Ages 6 Years – 12 Years
M – F (Full Day) 8:20 a.m. – 3:00 p.m.
M – F (Extended Day) 8:00 a.m. – 6:00 p.m.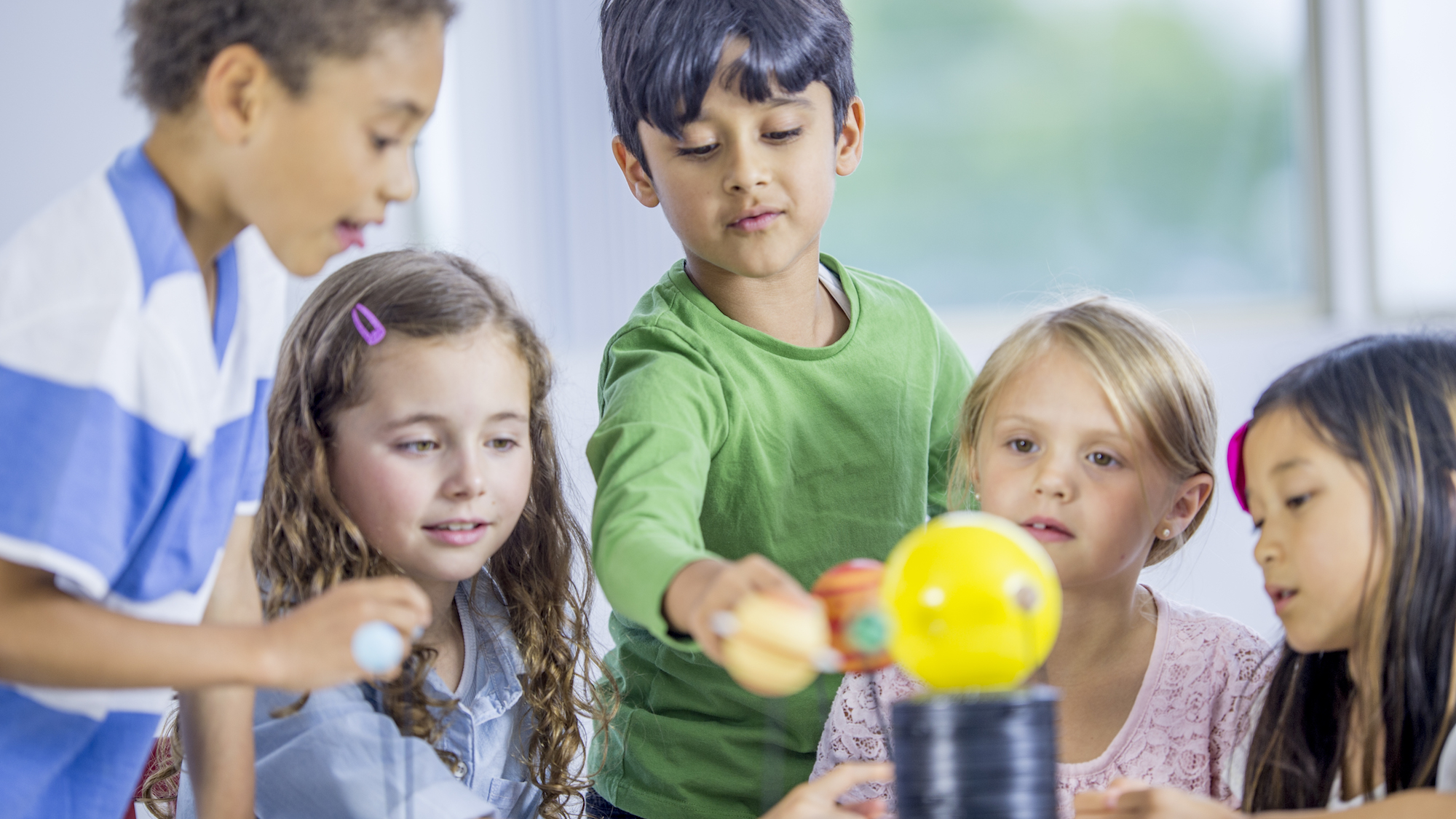 Middle School Program (Grade 7-8) Ages 13-15 years
Vision
​The vision of the middle school program is to prepare adolescents for adult life. Valorization, the sense of pride that adolescents have when they begin to find their place in society, occurs when students produce and contribute something of value. Through real-life experiences, exposure, practice, and feedback from adults and their peers, adolescents start the journey of finding their place in this world. The middle school program at VMS is a hybrid of traditional school and Montessori education for 7th and 8th graders. The students are in the program for a total of two years. Lessons are designed keeping Georgia State Standards in mind while implementing Montessori methods and techniques.
The primary goal to reach our vision is to offer children a positive and influential education in a healthy environment. Providing children with a positive working environment where healthy relationships are formed, including relationships with teachers in the classroom, will strengthen their social skills and overall social-emotional health. The students who graduate from Village Montessori School are independent, confident, and capable individuals who have been prepared for their next stage of development, adulthood. They are confident critical thinkers and problem solvers who demonstrate Montessori's concept of grace and courtesy.
The teams of teachers, specialists, experts, and administrators at VMS have designed a prepared environment that provides opportunities for meaningful work. This environment includes a classroom, in which the students feel comfortable and able to work as well as our outdoor spaces. In addition, the environment goes beyond the VMS campus and into the surrounding cities where students can explore and have exposure to a variety of communities, aiding in their social independence and preparing them for the adult world.
Physical Expression
​​Adolescents' bodies are growing at a rapid rate. Therefore, they require a lot of physical activities to adjust to their changing bodies. To aid in their physical development, the students are offered opportunities to participate in soccer, basketball, rock climbing, and tennis. We take small walking trips on nice days at Leita Thompson, a park with a 4-mile walking path across the street from VMS. The students also participate in physical education activities on campus for core exercises and strength building. The students are encouraged to use their talents to benefit the community. This means that each year there could be a new club. In the past, the students organized a Mahjong Club. At the beginning of the 2021-2022 school year, the students put together a soccer club for the elementary students. The club met every week to practice basic skills and team building games. These clubs change from year to year based on the students interests.
Plan of Study & Work
Maria Montessori's educational vision was unlike that of a traditional school curriculum. Rather than following a strict common curriculum that is confined to state standards, Montessori adolescent programs follow a syllabus that follows the developmental needs of the adolescents. Montessori's Plan of Study and Work is what in a successful adolescent program. This Plan provides opportunities for adolescents that offer a chance to feel a sense of pride and satisfaction in the search for their place in society. Montessori's plan for education involves the social organization of the prepared environment as well as an educational syllabus that allows adolescents to work towards social and economic independence. The adolescent program at VMS follows this Plan of Study and Work to support the developmental needs of the adolescent. In addition, by implementing a Plan of Study and Work we are creating a harmonious culture.
The prepared environment for the adolescent has been described as, "a school of experience in the elements of social life" (Montessori, From Childhood to Adolescence, Appendix A). Montessori stressed that to be successful in supporting the development of the adolescent, there is a requirement to fulfill the fundamental needs of human development in the adolescent. The adolescent environment at VMS offers experiences that involve meaningful and purposeful work as well as experiences with social organizations. It is inviting, beautiful, and organized. There are a variety of opportunities to allow adolescents to participate in adult-like activities that encourage them to care for themselves, others, and the environment.
​Maria Montessori's idea of an educational syllabus is implemented into our program by studying the earth and living things, human progress and the building up of civilization, and the history of humanity. The development of the adolescent mind is cultivated through moral education, the study of mathematics, and language. Providing endless opportunities for self-expression such as art, music, poetry will aid in the development of the adolescent mind. Montessori stressed that all human beings become moral through being social. Language is required to communicate with one another. Mathematics is required for trading with one another. Moral education involves practice in Microeconomy (math) and social interactions (language). The adolescents at VMS engage in activities that explore moral education; these activities include seminars, community meetings, hosting meals, Microeconomy sales, and managing areas of the community.
Middle School Programs Schedule
M – F (Full Day) 8:15 a.m. – 3:15 p.m.
M – F (Extended Day) 8:15 a.m. – 6:00 p.m.
+ Before and After School Care
We offer convenient before and after school care programs. Please contact us for details.
+ Extra Curricular Programs
AMI permits Elementary classes to have extracurricular classes during their work cycle one afternoon per week. The students attend art, music, and Spanish classes.
Our Elementary classes are involved in a theatrical
​ performance once a year.